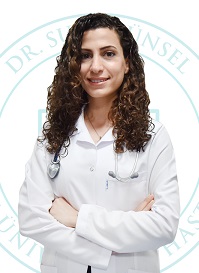 Dr. Suat Günsel University of Kyrenia Hospital Emergency Medicine Specialist İpek Gülin Ağar made  a statement  about  ' 22 March Emergency Medical Technicians Day':
"Emergency Health Services; covers the health services provided both at the accidents scene, during the transportation to the hospital and at the hospital. It is essential that emergency health services are uninterrupted, accessible within a short time and carried out as a team. Emergency medical technicians and paramedics as an important part of the emergency medicine family perform their duties with self-sacrifice and dedicate their efforts to protect human life.
Emergency Medical Technicians and paramedics are educated on pre-hospital trauma care, life support for trauma, transportation and life support. Paramedics save more lives by performing first aid in a short time and effectively in emergency situations when every second counts. In this context, the contribution they provide to the patient's life by taking part in the qualified emergency services is very valuable.
As Dr. Suat Günsel University of Kyrenia Hospital Emergency Medicine Clinic, we wish a happy 'Emergency Medical Technicians Day to all those who perform this sacred and honourable profession. "