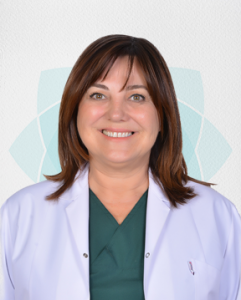 Chief Physician of Dr. Suat Günsel University of Kyrenia Dental Hospital Prof. Serap Çetiner MD., DT. made a statement about "Dentist's Day".
"Dentist's Day" is celebrated every year on 22nd of November in Turkey and the week that includes this date is celebrated as "Oral and Dental Health Week".
"If we look at the human history it is clear that health and maintaning good health are the essential component of life and also oral and dental health is a very important part of this criterion.
Dental and periodontal diseases which affect the life quality of all age groups are ignored because they are not life-threatening and therefore they are still the most common health problem within the society. However, dental and periodontal diseases are controllable, preventable and treatable diseases.
For this reason, 'Oral and Dental Health Week' has been designed to contribute to the social awareness about oral and dental health, to draw attention to this issue and to reach to a wider audience by encouraging healthy habits.  As with all health issues it is very important to focus on preventive measures rather than treatment in diseases.
It is obvious that the habits and behaviours that children and adolescents gain through their developmental period are very important for shaping both their general health, and oral and dental health. Therefore, we should educate our children and young individuals  to create healthy generations.
We would like to congratulate our dentists who try to improve the general health and dental health of the community. We also wish for the continuation of their work and success. "