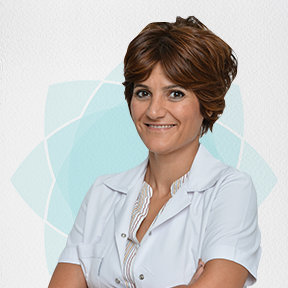 World Haemophilia Day started in 1989 by the World Federation of Hemophilia (WFH) which chose to bring the community together on April 17 in honour of WFH founder Frank Schnabel's birthday. Every year World Haemophilia Day is celebrated worldwide to increase awareness of haemophilia and other inherited bleeding disorders. This is an important effort because increased awareness brings better diagnosis and treatment, and access to care for millions of people who are deprived of treatment.
Dr. Suat Günsel University of Kyrenia Hospital Internal Medicine Specialist Züleyha Özer Yazgan MD., stated that hemophilia is a hereditary disease that can result in spontaneous bleeding due to the lack of the blood clotting factor and therefore can lead to death or disability. Yazgan gave the following answers to our questions:
You have stated that Hemophilia is a hereditary disease. Could you please give us more detailed information about this statement?
First of all, there are two main types of hemophilia: Hemophilia A is a Factor VIII deficiency, Hemophilia B is a Factor IX deficiency. Hemophilia is a rare inherited bleeding disorder, females may be carriers of hemophilia, while males are likely to have the disorder. Very rarely a daughter of a man with hemophilia and a carrier woman can have the disease.
What are the symptoms and diagnostic methods?
Easy bruising in early childhood, especially intra-articular and intramuscular bleeding, and post-traumatic bleeding should be considered as a sign of hemophilia. From birth and onwards, severity of the clinical manifestations depends on the extent of the factor. Clinical findings are seen from infancy in those with advanced factor deficiency. Depending on the type and severity of the trauma experienced during delivery, intracranial hemorrhages may occur. Patients with mild hemophilia are usually diagnosed at more advanced ages, since bleedings occur as a result of more severe traumas or surgical interventions. Patients with moderate and mild hemophilia experience intramuscular hemorrhages, joint bleeding and bleeding in the mouth.
Finally, what would you like to say about the treatment of hemophilia?
Hemophilia is a rare but highly important disease because it is a lifelong disease, which has a high cost of treatment and serious complications. It can be treated by replacing the missing blood clotting factors. Repeated intra-articular bleeding in the long term may cause joint stiffness (ankylosis) and permanent complications, which might have negative impact on the patients' living standards and professional life.