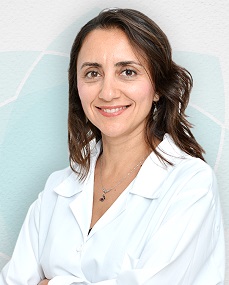 World Pneumonia Day was established in 2009 on the 12th of November  by  the World Health Organisation. This special day to aims to draw attention to pneumonia, which is a preventable disease. Due to the upcoming  World Pneumonia Day we had the opportunity to talk with Dr. Suat Günsel University of Kyrenia Hospital Infectious Diseases Specialist Emine Ünal Evren MD., about the causes, symptoms and preventive measures of this disease.
What is Pneumonia and what are the causes?
Pneumonia is an inflammatory disease that primarily affects the air sacs of the lung and it can cause these spaces to fill up with fluid and pus. Although it is usually caused by microorganisms such as viruses, bacteria, fungi it can also be caused by medications and connective tissue disorders. Microorganisms which leads to diseases, can reach the lung in various ways. Upper respiratory bacteria and viruses found in the nose and throat can reach the lower respiratory tract and form a disease in the lung. An infected  person can spread the illness by coughing or sneezing.  Rarely the infection can also be carried from the bloodstream through the lungs.
What are the symptoms of Pneumonia?
The specific symptoms of pneumonia include coughing, fever, chest pain and phlegm. In some types of diseases symptoms include weakness, loss of appetite, muscle pain,  joint aches followed by dry coughs, nausea, vomiting and headaches. In children under the age of  5 it may accompanied by nonspecific symptoms such as breathing problems , loss of appitiate,  seizure and blurred vision .
How is Pneumonia diagnosed?
The diagnosis of pneumonia is made by findings of physical examination, chest x-ray and laboratory tests. Treatment depends on the micro-organism that causes the disease and the severity of the disease. I would like to remind you that in patients who are not receiving appropriate treatment it may be a cause of death. Although pneumonia can be seen at any age, children under the age of 5 and adults older than 65 are at a higher risk. According to the World Health Organization, pneumonia is the leading  cause of death in children.
What would you like to tell us about the preventive measures?
For all age groups vaccination is the most effective way to prevent pneumonia.  People with Autoimmune diseases such as chronic pulmonary disease, diabetes, chronic liver disease, alcoholism and chronic kidney disorders  constitute an important risk group for pneumonia. Influenza and pneumococcal vaccines are vital for individuals who have the health issues stated above. A balanced diet, breathing clean air, hand washing, personal hygiene, avoiding smoking and alcohol is an effective way of protection for pneumonia and other infectious diseases.  "