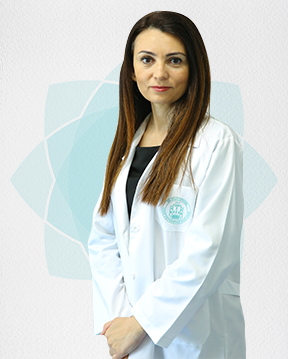 Dr. Suat Günsel University of Kyrenia Hospital Paediatrics Specialist Asst. Prof. Dr. Nilüfer Galip Çelik made a statement on the occasion of the 20th of November World Children's Day:
"Children's right's is a term that is used to describe the rights of children that they have legally and morally after birth which include education, life, health and their protection from physical, psychological and sexual abuse. Children's rights violations that exist in many parts of the world today are more widespread and growing, and more difficult to intervene.
Although children's rights are an issue that needs to be addressed within the concept of human rights, human rights violations that exist in many parts of the world today are more comprehensive, growing, and becoming more difficult to intervene.
The idea that children have physical, physiological, behavioral and psychological characteristics different from adults, that they are constantly growing and developing, that the care of children is a social problem and that everyone should undertake this responsibility with scientific approaches is shaped by the Declaration of the Children's Rights ( Geneva Declaration ).
The international document on children's rights adopted by the United Nations on November 20, 1989 is ratified by 193 countries under the name of the United Nations Convention on the Rights of Children. The first attempts to children's rights in Turkey started much earlier in history thanks to the great leader Atatürk and April 23 is celebrated as National Sovereignty and Children's Day since 1929. At that time, 4,000 children organized and demanded their rights from the Grand National Assembly of Turkey.
Of course, the most fundamental and important right of the UN Convention on the Rights of Children is the right to healthy living and education. Children should be able to benefit from the highest level of available health care and the necessary treatment and rehabilitation services. States are responsible for the rehabilitation and reintegration of children who are neglected, abandoned, abused or tortured.
In today's world where we face violations of children's rights every day in different parts of the world, it is our duty to ensure that all children have a healthy, happy and peaceful life with all their rights. "