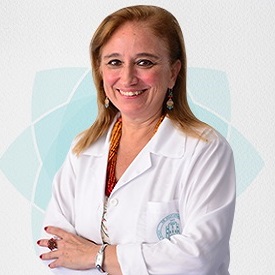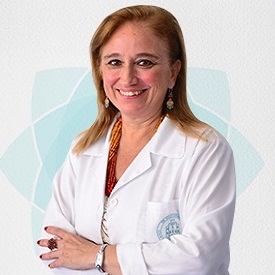 To our dear asthma patients,
This extreme time has increased the risk of disease for all people; however, this risk is higher for patients with certain chronic diseases. Therefore, I would like to present to you the advice given by the Global Initiative for Asthma (GINA) and the Turkish Thorax Association for patients diagnosed with asthma, which is a chronic disease.
Should asthma patients continue to use their inhalers (containing cortisone) during the COVID-19 epidemic?
Certain resources state that cortisone medication should not be taken during the COVID-19 epidemic. This recommendation is for those who do not have to urgently take cortisone and for systemic oral medication. Therefore, all asthma patients must continue to take their controlling inhalers (orally) and (cortisone) medication.
Why must asthma patients continue to take inhaler corticosteroids (or those that are orally consumed)?
If an asthma patient stops using their inhaler, then the asthma can become serious, and when a patient experiences an asthma attack, not taking cortisone can result in a very dangerous situation. If the patient has been orally taking cortisone for a long time, then suddenly stopping this can also have very serious results. Therefore, it is important not to stop taking any medication without consulting your physician first. If your asthma gets worse, get medical advice from your doctor.
Patients with allergic rhinitis must continue to take their nasal steroids (which are sprayed into their noses) as prescribed by their physician.
What do you need to be cautious of other than medical treatment?
The most important method of prevention you can practice is personal hygiene. The most vital rule is to STAY HOME AND STAY WHERE YOU ARE if you do not have to leave the house. Patients with asthma must wear a mask when they are outside and should pay attention to social distancing (1-1.5 metres or a distance of 4-5 steps), wash hands with water and soap for at least 20 minutes, use alcohol-based disinfectants if they cannot reach water and soap as well as avoid touching the eyes, nose and mouth with dirty hands. It is also necessary to have a balanced sleep schedule, diet and avoid any form of tobacco or tobacco products.
What should you do during an asthma attack?
Measured dose inhalers (pMDI +spacer) with a special attachment must be used instead of mutually used nebulisers in emergency services. The attachment must not be used by others and only by the individual and should also be cleaned regularly. The attack treatments continued at home must include the use of a nebuliser in the patient's room (due to the particles that can be emitted by the nebuliser).
Routine respiratory function tests must be postponed in order to prevent the virus from spreading. If the test must be performed, necessary infection prevention measures must be taken.
Sources:



Global Initiative for Asthma (GINA) www.ginasthma.org


TTD Asthma Study Group Public Announcement Note


Prof. Dr. Füsun Yıldız
Department of Chest Diseases
Dr. Suat Günsel University of Kyrenia Hospital