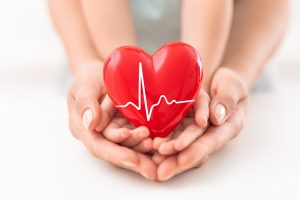 Check-Up Centre
Health scans that involve age, genetic structure and environmental factors which aim to make early diagnosis and prevention methods in a healthy person are defined as a check-up.
The treatment of health problems that have not been found early on become more difficult and results in difficult circumstances for both the patient and their families.  A health scan once a year, especially for patients who have a genetic tendency (family history), will increase the chance of early diagnosis and treatment plan that may save their life.
A check-up must not only be classified as tests and examinations. Tests conducted after a disease is found and diagnosed cannot be evaluated under the term check-up.
Why must a check-up be done?
Risks that will later on turn into a disease can be found. It can play a role in the early diagnosis of diseases.
When must a check-up be done?
Generally if there are no complaints the check-up timing that is advised according to age is:
Cholesterol levels, hunger blood sugar and blood pressure must be tested once when the person is in their 20's. If the values are normal, then they must have a check-up every 5 years till the age of 30, every 3 years between the ages of 30-40 and every year after the age of 40.  Due to the fact that the risk of disease increases with age, check-up becomes more important.
What must a check-up program consist of?
The check-up program differs according to the age, gender, genetic structure, lifestyle and history of health of each person. The factors that need to be generally included in a check-up program;
Physical Treatment,
Complete Blood Count (CBC), Blood Lipids and Cholesterol Measurements, Blood Sugar Level Measurements, Metabolic Measurements, Kidney and Liver Function Tests, Thyroid and Hormone Tests
Complete urinary test,
Lung imaging,
Eye and Ear-Nose-Throat Tests,
Abdominal ultrasonography for the viewing of abdominal organs,
Heart tests,
Breast examination and test, gynaecological examination in women,
Prostate tests in men,
Blood in stool tests
Things that must be considered before a check-up:
We request that you consider the advice that we give because some tests that will be conducted will require pre-preparation. This advice will enable the tests to run smoothly, to shorten the waiting time between the tests and enable the most accurate results to be found.
Changes that may occur in the program order according to how well you are prepared and how busy the department is, will be told to you by the check-up personnel on the day of the check-up.
Before taking blood for the laboratory tests, 12-14 hours of fasting must be done. Water can be drunk but cigarettes, sugar, chewing gum and food containing caffeine must not be used. It is advised that children who are going to have tests come as hungry as possible.
Alcohol must not be consumed one day prior to the appointment and light food must be consumed for dinner.
If there is an abdomen ultrasonography in your check up program then you must not eat anything pre check-up and your bladder must be full.  This is why on the day of your check up, you must start to drink water as advised by the check-up staff and not urinate until you arrive at the check-up centre.
If the program includes an effort EKG test, they you are advised to bring a towel, extra clothing and sport shoes.
For female patients; if the program includes a mammography then they are asked to shower and not to use creams, perfume and similar products before they come. It is possible to conduct a mammography between 3 and 10 days of the menstruation period.
If you are using regular medication then you can continue to take this medication pre check-up.
When you see your doctor you must tell them the medication that you use and if you have any previous check-up results this will also help your diagnosis.