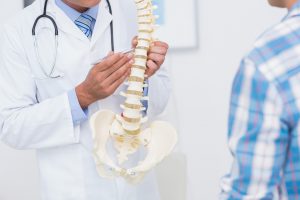 In Dr. Suat Günsel University of Kyrenia Hospital, we offer services in the field of orthopaedics and traumatology both for our native population and foreign people.   In our polyclinics which we develop and update constantly both in the academic and technological sense, our specialist doctors, experts in their respected fields; provides the best diagnosis and treatments for musculoskeletal system diseases, sports injuries and movement disorders. We also provide the best services to our patients with a patient-oriented approach with specialized nurses and assistant health personnel in the field of orthopaedics and traumatology.
The areas of our clinic are as follows;
Trauma Surgery (Fractures and Dislocations)
Joint Prosthesis (Arthroplasty)
Sports Injuries (Arthroscopy and Knee Surgery)
Paediatric Orthopaedic
Orthopaedic Oncology (Bone and Soft Tissue Tumours)
Foot and Ankle Surgery
-Spinal Surgery
Trauma Surgery (Fractures and Dislocations)
Trauma; suddenly appears as a result of falls, work accidents, traffic accidents or sports injuries. The damage varies depending on the intensity, duration of the trauma and affected area and it can range from soft tissue injury to life threatening multiple segmental fractures.
Treating a traumatized patient requires good equipment, serious organization and teamwork. Since a trauma patient may arrive at any given moment, our specialist is on duty for 24 hours. If needed, trauma patients can be evaluated by the team and taken into the surgery as soon as possible.
Hard-working, knowledgeable and experienced specialists of our hospital attends the operations as a team, modern and effective treatment methods are successfully applied as well. These are;
Closed intramedullary nail techniques: It is a technique applied to most of the fractures of the thighs, legs, arms and the long bones in the forearm, which is made from 2-3 cm cuts, without opening the fracture line, shortening the period of fracture healing, providing the ability to press on the leg early and provides early walking and causes less damage to the patient.
Operations done with the arthroscopic help: In some internal fractures, these are the techniques which provides a diagnosis of fractures without opening the joint, prevent joint cascade and thus reduce the possibility of movement limitations after an operation and shorten the time required for full recovery during physiotherapy.
Prosthesis Surgery: Considering the fact that in advanced ages union of hip and shoulder fractures does not happen; this is the application which provides next day walking and shoulder movements with prosthesis designs.
Joint Prosthesis (Arthroplasty)
Joint Prosthesis Surgery; is the replacement of joints in case of advanced-level corrosion, osteoarthritis, joint losing functionality and arthritis. It is usually applied to the knee, hip, shoulder and elbow joints.
It is used primarily as the non-surgery treatment in hip, knee and shoulder osteoarthritis. In advanced cases, hip, knee and shoulder prosthesis applications usually result with positive outcomes. In addition, our department provides revision prosthesis surgery which is more complex and requires more experience to perform.
Hip and knee prosthesis surgeries are the most common ones and the patients are able to walk the next day. A walker, crutch or cane can be used during walking. The patients are usually discharged in the 4th day. In most cases, pain can be felt during tissue recovery as a result of the weakness of the muscles around the joints and immobility. The pain usually goes away in a month. Exercise is a crucial part of the recovery process and because of this, after the surgery, we collaboratively work with physiotherapy and rehabilitation departments and apply physiotherapy to our patients.
Sport Injuries (Arthroscopy and Knee Surgery)
In our department, we offer treatment services for both mild and serious sports injuries. In mild injuries; the primarily used applications are resting, bandage and brace applications, nonsteroidal pain killers and anti-inflammatory drugs, localised cortisone injections and physiotherapy practices. The recently popular platelet-rich plasma therapy which is also used for treating the professional athletes is also effective for tissue recovery.  If the injury is severe and the damage is heavy; a surgery might be required. The surgical treatments can be done either as an open surgery or as an arthroscopic surgery.  Arthroscopy is the imaging of the joints with a pen size camera through small cuts of one centimetre. Arthroscopic surgery is used for both diagnosis and treatment thanks to developing technology and special tools. It is widely used for knee joint but also used for treating the diseases related with shoulder and ankle joints. Since the joint is not opened, physiotherapy and rehabilitation can be started early and it becomes easier.  Since arthroscopic surgery is done with very small incisions, it is the least tissue damaging method.   Compared to the open surgery, the post-surgery pain of the patients is a lot less. Therefore the patients recover earlier and return to their active daily life earlier. Especially, it is a great advantage for the sports professionals to be able to return back to their profession lives earlier.
The scope of arthroscopic knee surgeries includes; repairment of menisectomy or meniscus, anterior cruciate ligament, posterior cruciate ligaments, re-construction surgeries for medial-lateral collateral ligaments and combine ligament injuries, revision surgeries for anterior cruciate ligament reconstructions, gristle injuries, arthroscopic micro fractures or oesteochondral gristle transfer.
The scope of arthroscopic shoulder surgeries includes; arthroscopic bankart repair, subacromial impingement syndrome, labral tear excision repair, gristle surgeries and rotator cuff repair for shoulder dislocation.
The scope of arthroscopic ankle surgeries includes; gristle lesions of ankle, soft tissue and bone compression pains, removing a free object inside the joint, cleaning synovitis for rheumatologic diseases.
In the Department of Paediatric Orthopaedics, walking disorders, congenital deformities, shortness, developmental hip dysplasia, leg problems and spinal complaints of children below 16 years of age can be monitored and treated by our experienced physicians. Also in our department we can successfully undertake the diagnosis, treatment and monitoring of musculoskeletal diseases that are caused by a congenital or post birth neurological, infectious, tumoral, and other problems, hip dislocation, hip dysplasia, pes equinovarus (clubfoot), pes planus.
Orthopaedic Oncology (Bone and Soft Tissue Tumours)
We can successfully undertake all kinds of limb protecting surgical operations and prosthetic surgeries by working in collaboration with department of oncology and using artificial joints, allograft and autograft bones.
We can successfully undertake the treatment and monitoring of degenerative diseases, deformities, sports injuries, fractures, ligament tears, gristle tears of feet and ankles.
We can successfully undertake the treatment, monitoring and diagnosis of congenital or post-birth scoliosis, kyphosis, Scheuermanns Kyphosis, spondylolisthesis, spinal stenosis, fractures, dislocations on the spine and spinal injuries and infections.