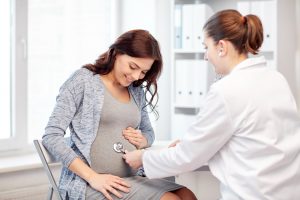 In addition to the general obstetrics and gynaecology polyclinics, Dr. Suat Günsel University of Kyrenia Hospital also has an early diagnosis-screening for gynaecologic cancers unit, family planning unit, urogynecology unit, gynaecologic oncology unit and menopause units.
Cancer Early Diagnosis Unit:
It was established for the early gynaecological cancer diagnosis and screening.  Currently, a cancer screening program with the Department of Pathology is being carried out.  In addition, regular education and information programs are organized in order to increase awareness and knowledge about other gynaecological cancers.
Family Planning Unit:
In this unit, in addition to providing counselling services on family planning, the application of contraceptive methods in outpatient settings is also carried out. In addition, interventional procedures for family planning are also implemented in our unit.
Menopause Unit:
This unit provides services for patients over the age of 40 who have issues related with perimenopause and menopause. The patient is examined at the time of application, and a smear (CVS) examination along with transvaginal U/S evaluation are performed as well. Bone mineral densitometry, mammography, breast ultrasonography and breast examination are also performed.
All kinds of examinations and treatment trials are conducted to increase the quality of life of patients in their menopausal period.
In addition, since our patients can receive consultation service from Internal Medicine, General Surgery, Chest Diseases, Medical Oncology, Dermatology, Ophthalmology, Urology polyclinics in our hospital, all the tests and treatments which can be done in a multidisciplinary hospital are carried out by an experienced and expert team in our hospital.
Urogynecology unit
Patients presenting complaints of urinary incontinence and / or organ prolapse should be treated with conservative and physiotherapy methods after the necessary tests have been carried out.
Gynaecologic Oncology Unit:
In this unit, diagnosis and treatment are provided for possible lesions which may cause cancer. In this unit, colposcopic examination, colposcopic biopsy, vulvar and cervical specimens, endocervical and endometrial curettage procedures and assisted imaging techniques are also performed. The preoperative preparations of our patients who are diagnosed or suspected of malignancy are monitored by our gynaecologist and oncologists.
Impatient Wards:
Our hospital maintains its services in accordance with the international standards and the Joint Commission International (JCI) accreditation criteria and is designed in accordance with the modern hospital service concept.
Dr. Suat Günsel University of Kyrenia Hospital, gynaecological diseases and obstetrics polyclinic was established to respond to all health needs of international patients as well as those living in Cyprus.